MY SERVICES. As founder and President of Berkley Golf Consulting, I am a primary resource about women's and girls' golf in the U.S. I provide information about female participation within the golf industry including how to attract women and junior girls to the game and how to retain and encourage them to continue to enjoy and play more golf. I write about current topics regarding women's golf for the women's golf section of www,cybergolf.com/womensgolf as well as this website. I have served as an expert witness in an important gender discrimination lawsuit that also involved distinctions between a private golf club and a "public" golf club subject to state anti-discrimination laws. I have been frequently quoted in national publications.

Based on my ongoing research, I provide consulting services and assistance to golf facility managers and golf professionals, golf industry associations, golf course management companies as well as women golfers themselves. I offer educational seminars and have advised future business owners venturing into the golf industry.

My exptertise is based on over a decade of research about women golfers and more junior-girl golfers. My participation in industry organizations and research for publications has provided me with a unique understanding of the barriers women may sometimes feel and experience and how --working together with women's organizations, golf facilities and managers -- these barriers can be overcome.

GROWING THE GAME. The number of golfers is declining and we have to do something about it. That's my mission -- especially growing the game for women and young girls -- making it easier to learn the game and to have fun at the same time. Whatever will help women golfers and their families enjoy the game is on my radar screen whether it be an educational seminar about best practices for golf professionals or how to plan a golf vacation.
THE CHALLENGE. Based on the most current information from the National Golf Foundation, the number of female golfers increased slightly in 2011 over 2010. (Statistics for 2012 will be out shortly.) Female golfers ages 6 and older represent about 22% of golfers in the U.S. We are an important and vital segment in the golf industry. For a good summary of the what women can do to increase participation, see my article "Advice to Women Golfers" in the Articles Tab on this website.
SEE ALL MY ARTICLES ABOUT WOMEN'S GOLF ON CYBERGOLF.COM -- SINCE 2005, I HAVE WRITTEN ALMOST 100 ARTICLES ABOUT WOMEN'S GOLF THAT RANGE FROM AUGUSTA NATIONAL ISSUES TO HOW TO ENJOY GOLF WITH KIDS PLUS INTERVIEWS WITH MANY INDUSTRY PROFESSIONALS. ALL ARTICLES ARE AVAILABLE ON MY WOMEN'S GOLF PAGE ON CYBERGOLF.COM. CYBERGOLF REACHES HUNDREDS OF THOUSANDS OF READERS AROUND THE WORLD www.cybergolf.com/womensgolf
SEE TAB "ABOUT NANCY" FOR MORE BACKROUND INCLUDING AN A CURRENT RESUME.
SEE TAB "HISTORY TIMELINE" FOR A HISTORY OF WOMEN'S GOLF FROM MARY QUEEN OF SCOTS IN 1552 TO LEXI THOMPSON BEING ADMITTED TO THE LPGA TOUR.
____________________________________________________________________________________________________________________________________
FINALLY - SOME LIGHT AT THE END OF THE TUNNEL: In November 2012, the National Golf Association reported that golf rounds in the U.S. are up for the year. In fact by year end, 2012 may see the largest increase in rounds played in almost a decade. See the article I wrote "Ten Reasons by Golf Rounds are Up." Can you guess them? www.cybergolf.com/womensgolf
THE LPGA IS THRIVING ON ALL FRONTS. SEE MY INTERVIEW WITH LPGA COMMISSIONER MIKE WHAN: "
"News & Views of LPGA Commissioner Mike Whan" at www.cybergolf.com/womensgolf
*******************************************************************
The gender issue that plays out at Augusta National each year should be analyzed in the context of Augusta National's status as a "private" club. If Augusta were deemed to be a "public" club, its membership policies would be governed by the State of Georgia's anti-discrimination laws and women could not be excluded from membership on the basis of their gender. I will be writing more about ths issue. (As a retired lawyer, I have been following the legal issues closely.) At the same time that recent law court cases have ruled that there cannot be gender-based tournaments (such as a men's or women's member guest or special tee times), the PGA of America and the golf associations have been building a program "Connecting with Her" which targets women golfers through gender-based golf instruction and programs. What do you think?
*********************************************************
I RECEIVED AN EMAIL FROM A 60-YEAR OLD FEMALE EXECUTIVE ASKING WHETHER OR NOT 60 WAS TOO OLD TO TAKE UP GOLF? MY ANSWE OF COURSE WAS "NO". I ASKED HER TO KEEP A DIARY OF HER "NEW-GOLFER" EXPERIENCE. STAY TUNED.
********************************************************
Bubba Watson using his custom-made PING driver with a pink shaft and club head.
[photo courtesy of PING]
Bubba Watson and I have something in common! We both use a Bubba-pink driver! But Bubba's is custom made just for him and mine is part of 5000 Special Edition PING driver after Bubba won the 2012 Masters. "Yes," I bought one and "yes" there is a ladies version with a 12-degree loft and a super lite shaft. The special edition drivers are part of a joint charitable endeavor by PING and Bubba. Read about how Bubba and PING have joined efforts to help Bubba's goal to raise $1,000,000 for a charity. Read "Bubba Beyond and the Barclays" on www.cybergolf.com/womensgolf. Bubba ended the Barclays tournament tied for 10th and he is in good position for the FedEx Cup. The photo of my tee shot using my new Pink PING is on the 10th hole, a par 3, at Beaver Creek Golf Course in Beaver Creek, Colorado from August 2012
*********************************************************
DO YOU WISH THERE WAS A MAGAZINE JUST ABOUT WOMEN GOLFERS AND WHAT THEY ARE DOING?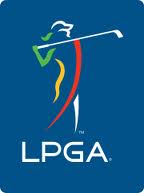 TO KEEP UP WITH WHAT'S GOING ON WITH THE LPGA, REGISTER FOR THE FREE LPGA WEEKLY E-NEWSLETTER. GO TO THIS LINK TO REGISTER http://us4.forward-to-friend.com/forward?u=3f454615500c4fc1b824428cd&id=ae21ecb797&e=f2534e5ecb
AND IF YOUAND IF YOU ARE INTERESTED IN THE LPGA-USGA GIRLS GOLF PROGRAM, CLICK THIS PAGE FOR THE GIRLS GOLFNEWSLETTER. http://www.lpga.com/girls-golf/girls-golf-landing-page.aspx
********************************************
Thanks to the National Golf Course Owners Association for their sponsorship of the 2012 "Take Your Daughter to the Course Week"
The National Golf Course Owners Association's Take Your Daughter to the Course Week July 9 -15, 2012 encouraged family bonding over a favorite past time while helping close the gender gap between the number of boys and girls playing the game. This was the thirteenth annual Take Your Daughter to the Course Week and was part of the Play Golf America's July Family Golf Month promotion.
"Junior golfers are more likely to take up the game if at least one parent plays," says Mike Hughes, CEO of the NGCOA. "So we encouragde moms and dads to bring their young golfers to the course to introduce them to the game of a lifetime." Over 1000 golf facilities hosted Take Your Daughter activities. A list of this year's participating courses can be found at www.playgolfamerica.com. For more information, visit www.ngcoa.org or www.playgolfamerica.com.
About the NGCOA
The National Golf Course Owners Association is the leading authority on the business of golf course ownership and management. The Association represents the key decision makers with ultimate responsibility for golf courses throughout the world. Through advocacy, information resources, purchasing programs and networking opportunities, the NGCOA helps golf course owners and operators run more successful businesses. For more information, visit www.ngcoa.org.
| | |
| --- | --- |
| Advice to Adults Taking Kids to Golf Tournaments: Observations of the 2012 U.S. Open at the Olympic Club. It's about Youth and the Future of the Game. click www.cybergolf.com/womensgolf Here's the photo of me with my two grandsons, Coby and Alex at the Open. We spent about four hours there (including lunch) -- that's about the limit for a 9 year-old and 7 year-old. But we saw and experienced five essential events at the Open that will keepthe boys coming back to the game and to tournaments. A reminder that at most golf tournaments, children and juniors under the age of 17 are admitted free when accompanied by an adult ticket-holder. | |
_________________________________________________________________________________________________________
DO YOU UNDERSTAND THE PENALTIES FOR SLOW PLAY IN THE LPGA, PGA AND USGA TOURNAMENTS? TAKE MY SIMPLE TRUE/FALSE TEST. Then you will understand what happened in the semi-final match of the LPGA Sybase Championship on May 20, 2012 between Morgan Pressel and Azahara Munoz.FALLOUT FROM THE MASTERS. see www.cybergolf.com/womensgolf
______________________________________________________________________________________________________________
"Can Women Have It All?" has received a lot of attention sine the recent article by Anne-Marie Slaughter in the "Atlantic Monthly" magazine. It's about the work-family-life balance and it's not a new topic for me, but one always worth discussing. Ms. Slaughter found that she couldn't have it all and left her high-powered and demanding position in Washington D.C. to spend more time with her family. That's "ok." But the article reminded me of the Augusta National situation and the following article that I had written.
Winners and Losers of the 2012 Masters Included IBM CEO Rometty -- By Nancy Berkley (the following article appeared on www.cybergolf.com/womensgolf on April 9, 2012:
At the final round of the 2012 Masters, Babba Watson a self-taught and self-coached golfer from Georgia earned his first green jacket after a two-hole sudden-death playoff with Louis Oosthiezen from South Africa. But for some, the winner of the Masters tournament doesn't really matter.
For some, most noteworthy was that Augusta National Golf Club did not invite the CEO of IBM, Virginia Rometty to become a member of Augusta. Yes, she would have been the first women member admitted in the unique category of "CEO of a major sponsor." Instead she was spotted on Sunday in the second row behind the 18th green wearing a lovely lavender jacket.
I had written two articles about the simmering gender issue at Augusta in light of its status as a private club and its tradition of inviting the CEO's of its major sponsors – who have all been men – to become members. (see www.cybergolf.com/womensgolf) But, what surprised me is the continuing attention the issue received.
It was covered by many U.S. news networks including special features by Brian Williams on the NBC Nightly News and a segment by Erin Burnett on CNN. It also made news in several international publications. The issue reached the White House. On Thursday, April 5th, ABC News reported that President Obama and Mitt Romney had weighed in on the subject, both agreeing that women should be admitted.
John Paul Newport of the Wall Street Journal - Weekend Edition, April 7-8, 2012 reported: "The pity of all of this [attention to Virgina Rometty], for anyone who loves the Masters, is that the issue is beginning to tarnish the tournament, completely apart from any principles involved. And it would be so easy to resolve: hand out a few green jackets to women and be done with it. The change in policy would surely be among the least controversial high-profile decisions in modern times. Here's a quick starter list: Rometty, Hall of Fame golfer Nancy Lopez, former Secretary of State Condoleezza Rice and retired Supreme Court Justice Sandra Day O'Connor. A subversive group, sure, but sometimes that's what it takes to break down the barricades." On Sunday, Maureen Dowd, of the New York Times in an op-ed piece titled, What Would Jesus Do at the Masters? wrote "Rometty and other female executives should persuade their companies to cut connections with Augusta until equality blossoms like the course's azaleas."
In my opinion, this issue will hang around IBM for a while. The real irony, however, is the advertising message that IBM chose to use for the Masters television commercials. The overall corporate message was that the United States must be the "Decade of Smart." On the masters.com website, IBM posted this message: "We are living in a time of turbulent change, putting pressure on businesses of all sizes and across all industries. The world is also changing, in other fundamental ways. It is becoming smaller, flatter and smarter. As a result, leaders across all types of enterprises are faced with new challenges in order to remain successful. Those organizations who address these challenges are best positioned to outperform in the "Decade of Smart." Unfortunately, IBM did not get its own message and cannot be counted among the winners today. In spite of Augusta National's grave concern about the declining participation of golfers in the U.S., they can talk the talk, but they can't walk the talk.
______________________________________________________________________________________________________
HOW MANY GOLFERS IN THE U.S.??? I GET LOTS OF QUESTIONS ABOUT THESE NUMBERS.
NEWS!! HERE ARE THE MOST UP-to-DATE NUMBERS THROUGH 2011 (released by the National Golf Foundation, Jupiter, FL in March 28, 2012). Watch this website for the NGF's release of 2012 statistics.
The following table is based on the survey methodology of the National Golf Foundation in Jupiter, Florida, which has been serving the golf industry since 1936. These numbers reflect adults and juniors who responded in surveys to have played at least one round of golf during the previous year. Adults and juniors who are taking lessons, practicing at driving ranges and just playing a few holes are not included in these statistics; which may mean that the number of adults and juniors in the U.S. who think that they have "played" golf is probably larger. Further good news is that recent surveys by the NGF and the PGA of America indicate that a large number of "non-golfers" express a strong interest in learning the game.
Some quick observations of 2011 FIGURES in the following table: (numbers in millions)
The number of total golfers in the U.S. (age 6 and older) has continued its overall decline since the peak year of 2005 with 30 million golfers to 2011 with 26 million golfers. BUT, in my opinion, the smaller year-over-year decline in 2011 is encouraging.
For the first time in three years, the number of adult female golfers has increased. The NGF has cautioned, however, in releasing the statistics not to overinterpret the data based on sample size. In my opinion, however, the numbers do reflect reality and my general observations. LPGA Commissioner Mike Whan has energized the teaching division of the LPGA and has made effective changes in the marketing of women's golf. The "brand image" of the LPGA has been under-construction, and is emerging stronger than ever.
The number of junior boys playing golf declined slightly in 2011 over 2010. More important is The steady decline over the last years of the number of junior boys who report playing at least one round of golf. This decline is something to think about. We need every junior golfer!
_______________________________________________________________________________
WOMEN LIKE TO ATTEND GOLF TOURNAMENTS WHEN...
Why did so many women attend this year's 2012 Honda Classic March 1-4, 2012, at PGA National Golf Resort? Why is PGA National such a great course for a tournament? Do pre shot routines really make a difference. Why we should spend more time on the green studying our putts. And more.. See the article on cybergolf.com.
2012 HONDA CLASSIC -- RECAP FROM THE GALLERY www.cybergolf.com/womensgolf
_____________________________________________________________________________________________________________________________________
WOMEN'S GOLF & BREAST CANCER - WHAT CHARITY TO SPONSOR? KOMEN OR SOMETHING ELSE?. SEE MY ARTICLE ON www.cybergolf.com/womensgolf (or just google: "Komen" and "golf")
It's that time of year when courses in the South begin their plans for next seasoon and courses in the North start the season. Sure to be a topic is the "charity" tournament that many women's associations at clubs sponsor, and many courses choose to spoonsor in support of breast cancer research and treatment. The announcement by the Susan G. Komen Foundation regarding its support of Planned Parenthood's breast cancer detection programs has made some courses rethink their designated charity. The fallout is that women are considering charities other than the Komen Foundation for their breast cancer charity golf tournaments. The above article and an earlier article ("More Choices for the Cure") are both on cybergolf.com/womensgolf and offer a broad survey of charities aimed at funding breast cancer research, detection, treatment, and providing educational information. The LPGA led the way in 1992 when it became the first professional golf association to officially sponsor a charity -- the Susan G. Komen Foundation. I have no doubt that women golfers will continue to follow the lead of the LPGA and support organizations and charities who seek the cause, treatment and cure of breast cancer.
________________________________________________________________________________________________
WANT GOLF TO TAKE LESS TIME? PLAY 12 HOLES!! HOW TO HANDICAP A 12-HOLE TOURNAMENT
Try a 12-hole round? It's trendy and is currently being promoted by Jack Nicklaus. But what if players are playing a different set of 12 holes? How can that be a single tournament? The question: How can you handicap a 12-hole tournament? See my article on www.cybergolf.com/womensgolf
_________________________________________________________________________________________________
TAKE A GOLF VACATION TO...
CORDEVALLE, SAN MARTIN, CA. -- A HOUR DRIVE SOUTH OF THE SAN FRANCISCO AIRPORT. Do not miss a visit to the CordeValle resort! It is about one hour south of the San Francisco airport. The resort is relatively new and boasts an extraoridinary course by Robert Trent Jones, Jr. Jones is one of my favorite contemporary architects. His courses have a rhythm and feel that differ from most architects. I don't know how he does it, but I know that classical music is one of his primary inspirations. CordeValle Resort is a Rosewood Resort, a high-end speciality resort developer. They have done everything right on this one! The accommodations are beautiful, the food exceptional and the meeting rooms are a perfect blend of fine design and superb functionality. The golf season is long in this central California course and shoulder seasons offer good value. see www.cordevalle.com or contact me for help and advice in making travel arrangements.
___________________________________________________________________________________________________________
CHANGE CONTINUES ON THE HORIZON FOR WOMEN GOLFERS. THE PGA AND USGA HAVE ANNOUNCED A "TEE IT FOWARD" INITIATIVE. THE INITIATIVE WILL APPLY TO BOTH MALE AND FEMALE GOLFERS. BUT IT WILL FORCE COURSES TO ASK: ARE MY FORWARD TEES FORWARD ENOUGH? SEE MY ARTICLE ABOUT FORWARD TEES IN A REVIEW OF A DOZEN COURSES IN COLORADO AND UTAH. SEE www.cybergolf.com/womensgolf.
And another new initiative is "Connect With Her" led by Donna Orender and Suzy Whaley which is an outcome of the PGA of America's strategic study conducted by the Boston Consulting Group this past year and presented at Golf 20/20 (see reference to article about Golf 20/20 below) . One of the high-priority goals of the Connect With Her program is to train and certify more female PGA golf professionals. Bravo! and Brava! Watch for my article about Liz McCabe, an intern at Beaver Creek Golf Club in Beaver Creek, Colorado and future member of the PGA of America: "The Future of the PGA is Liz"
The GET GOLF READY program offered by many courses features learning the game in five affordable lessons. The program which was initiated by the Golf 20/20 Conference is now managed by The PGA of America. see www.playgolfamerica.com for more information.
_________________________________________________________________________________________________
STAY CURRENT ON THE ISSUES -- SEE THESE ARTICLES ON
TEE IT FORWARD on the I-70 Golf Trail: Vail, Colorado to Moab, Utah. (June 2011) CLICK www.cybergolf.com/womensgolf This is a first! A golf trail-vacation named after a U.S. Interstate highway with a special focus on women golfers and forward tees. But for those planning a trip to the Rockies this summer, the directions are easy: fly to Denver and head west on Interstate I-70. Drive for almost two hours through Summit County and over the Vail Pass into Eagle County. When you get to Vail - stop! That's where my I-70 Rocky Mountain Golf Trail begins. ... Read my conclusion: In my I-70 golf trail, there are many par-3s that are guarded by long fescue grass, water, severe bunkers, ravines or rocky terrain. I can usually reach the green, but a less experienced golfer will have trouble. Give an average woman golfer a chance to par a hole. Make her feel good. Give her a chance to cheer. Make the I-70 Golf Trail more fun for women golfers.
The Time is Now -- The Future of Golf at Golf 20/20 ( May 2011). In this article I discuss all the current issues facing the industry that were discussed at this strategic industry annual conference -- and I discuss the topics that won't be discussed. Women will appreciate this paragraph:
WE MUST HAVE MORE WOMEN ON MORE GOLF ASSOCIATION BOARDS, COMMITTEES AND GOLF CLUBS. For me this is the critical issue for the growth of women's golf. This spring, the April 11, 2011 issue of the Wall Street Journal ran a special section titled "A Blueprint for Change." The report summarized a conference of very senior and high-powered corporate women trying to figure out why more women were not making it to the CEO positions. Many comments centered on not enough women on the Boards of companies.
There are only two women on the 20-person Board of Directors of the PGA of America. That's simply not enough! There are too few women on the Board of most golf associations.
*At the close of the article, I talk about the "value proposition" for golf. If we are going to spend time playing golf -- and we are a "time-crunched" society now, then the sport must offer real value, and I mean personal value. I suggest that playing golf is healthy and may make you live longer (see my new slogan at the top of the page). I urged the industry to actually study the health benefits of golf. AND THEY ARE.
===========================================================================
COMING UP: THE MAY 2013 STRATEGIC PLANNING MEETING OF GOLF 20/20 GOLF INDUSTRY LEADERS TO EXPLORE THE CHALLENGES AND OPPORTUNITIES AND TO UPDATE THE INDUSTRY'S PLAN TO GROW THE GAME.
======================================================================
SHOULD COURSES BE SHORTER?
See www.golfwithwomen.com. The website promotes women's golf and is published by two experts: Arthur Little and his wife Jann Lemming who used their own golf course to validate their theories. Prominent among their suggestions is making the forward tees much much shorter. They site the new 4200 yard set of tees at the Old MacDonald course at Bandon Dunes.
I have been playing many courses this past summer in Colorado and Utah from the shortest tees and trying to decide whether tee length itself is what makes a course "women friendly". They site the new 4200 yard set of tees at the Old MacDonald course at Bandon Dunes. My initial conclusion is "yes" but there are a lot of ts. In order to understand how tee length affects enjoyment of the game, women must understand the "slope" and "rating" of courses. The Little's new website also will highlight "best practices" for growing women's golf. The problem is that these best practices have been known for over two decades -- since Nancy Oliver founded the Executive Women's Golf Association in 1990. The PGA of America also promotes best practices ideas and lists for its members on the members' site. (Click my "Best Practice" tab which I modestly think is one of the best sources for best practices.) It's not "best practices" that we need; we need the "best" golf professionals who are the gate-keepers at every course women play at. FOR STARTERS: EVERY GOLF COURSE SHOULD HAVE A VERY VISIBLE 50-YARD MARKER
========================================================================================
New Strategy Emerging for LPGA -- Will It Work? -- by Nancy Berkley
See my "Conversations with Michael Whan, the LPGA Commissioner" on http://www.cybergolf.com/womensgolf Whan has completed his first year as Commissioner. I'm impressed with his clarity of the LPGA brand, but can he lead the Tour stars to think like he thinks?
=======================================================================================
A NEW GOLF DESTINATION: : Southwest Tuscany -- the Maremma region

Although it is still off the beaten track, I visited a trendy new region of Tuscany -- called the Maremma. The Maremma is really a large corner of Tuscany that includes hills, plains and beautiful coastlines. The region was settled by the Etruscans and along with ancient Etruscan ruins are walled and hill towns that date back to the middle ages. And there are several golf courses that look very beautiful. Watch for an article on Golf in the Maremma/Tuscay. For a sneak peek at the area, go to www.maremmaguide.com. FOR MORE ARTICLES ABOUT GOLF TRAVEL, GO TO THE "GOLF TRAVEL" TAB
==========================================================
THIS IS REALLY IMPORTANT -- Another woman on the PGA Board of Directors

Shamefully, for many years, no women served on the PGA of America's Board of Directors - the governing body of the PGA of America.
But, there are some signs of change. Recently, Suzy Whaley became the second women to join the Board. Suzy was elected from her Connecticut PGA division - quite an honor in itself since she was elected from the 141-member (mostly male) Connecticut division. Suzy joins Sue Fiscoe on the Board. Sue is from Modesto, Calif., and was elected from her PGA Division. See more about Suzy below on this page.To put this in more context: The PGA Board of Directors is composed of the association's President, Vice President, Secretary, Honorary President and 17 Directors. The directors include representatives from each of the PGA's 14 Districts, two Independent Directors and a Player Director of the PGA Tour. With Suzy and Sue on the Board, there are now two women out of the 17 positions. More context: There are about 900 female PGA Professionals out the 27,000 PGA Professionals.

As I have commented in other articles, the PGA of America professionals are the gatekeepers of the game. They let people in to the golf courses; they are the welcoming committee - if there is one. Maybe the PGA is coming to realize that they can't grow the game with player programs like "Get Golf Ready" without growing the game with more women professionals at all ranks in their organization. And maybe the PGA will also realize that their training and apprentice programs need to include specific training about specific segments like women golfers.
=================================================================================

TWO VERY GOOD THINGS ARE ALSO ON THE HORIZON FOR WOMEN GOLFERS: IN 2014, THE US MEN'S OPEN AND THE US WOMEN'S OPEN WILL BE PLAYED ONE AFTER THE OTHER ON THE SAME COURSE -- PINEHURST 2. AND, NOW IT IS OFFICIAL THAT GOLF WILL BE INCLUDED IN THE 2016 OLYMPICS. THAT MEANS THAT THE BEST MEDIA WILL BE HIRED TO MAKE EVERY GOLFER INTERESTING AND CELEBRITY-LIKE. IT SHOULD SET A NEW STANDARD FOR MARKETING OUR TOUR PLAYERS REGARDLESS OF HOW HUMBLE THEIR BACKROUND OR THE LANGUAGE THEY SPEAK.
=================================================================================
See my website www.golfergirlcareers.com which includes the five interviews I did for Golfer Girl Magazine with women who played golf as a junior and how golf shaped their profession, jobs, career and life. Any parent who wonders why their daughter should learn to play golf, will enjoy reading these interviews. The interview with Jane Broderick is also on golfergirlcareers.com.
Sad but true, Golfer Girl Magazine will no longer be published. See the website http://www.golfergirlmagazine/ .com which will remain on online and will archive former issues. All of the back issues are on line and girls and their parents will enjoy reading all the fun articles. I was proud to be chairman of the Advisory Board and to worked withe the Hooton family for the past several years. (More will follow about how Libby, Courtney and Chloe Belle are doing).
NEW SITE: www.golfergirlcareers.com CAREERS IN THE GOLF INDUSTRY FOR JUNIOR GIRLS. Every issue contained a "Careers in Golf" interview where I interview a woman who played golf seriusly as a junior and now uses golf in some other career -- other than golf professional or tour player. The first interview I did featured a landscape architect. Then came a golf clothes designer, a golf magazine editor and this latest issue contains an interview with Eunice Cho, the founder of Bonjoc Ball Markers. The most recent issue featured a golf course superintendnent who began her career as a tournament golfer -- but then had to take a detour because of a back injury. My interest in careers in the golf industry goes back a long way. I wrote the book "An Insider's Guide to Carreers in the Golf Industry" almost a decade ago for the National Golf Foundation. It still is a classic and portions will be adopted and adapted for a revised www.junior links website to be published this spring.
So how big is the junior girls market? It depends on how you figure and how grand your reach. Here are some statistics that are based on industry surveys from the National Golf Foundation: There are about: 180,000 girls ages 12-17 play golf seriously -- who play at least 8 rounds and compete. But there are about 1.4 million girls between the ages of 5 and 17 who play golf or "try" golf at some level --even if just a practice range. That's the upside potential market. PLUS another half-million or so girls who have "never-ever" played and report that they would like to learn.

==================================================================
Are We Losing the Battle for Female Golfers?
(This article created quite a stir and I still get calls about it -- see http://www.cybergolf.com/womensgolf/ for the entire articlThis is the question Jim Koppenhaver, President and founder of Pellucid Corp asked at his annual conference at the January 2007 PGA Merchandise Show in Orlando a few years ago. Indeed, over the last few years, the total number of women golfers has been flat – stubbornly stuck at about 23% of the total number of adult golfers. Jim's presentations are always constructive and his question is a good one. But, I do have problems with his battle metaphor. For starters, I do not believe that the golf industry views growing women's golf as a "battle". A battle suggests an overall plan with goals, strategy and a real commitment of energy and financial resources. Among golf industry associations, only The First Tee really lives up to the battle metaphor. Joe Louis Barrow stated at Golf 20/20 this past November that he was not satisfied with a 34% female representation in First Tee programs. He wants 45%. I have not heard that battle-cry from any other golf industry association.
==============================================================================================
THE PGA HAS LAUNCHED THE "GET GOLF READY" PROGRAM AND IT IS ATTRACTING MORE PEOPLE TO THE GAME. ABOUT TWO-THIRDS OF THE PARTICIPANTS ARE WOMEN. THE "GET GOLF READY" PROGRAM FOLLOWS MY RULES FOR ATTRACTING WOMEN.
It's not a mystery: Seven Simple Rules: How to Advertise to Women?

Rule 1: Include a photo or drawing of a female golfer. A picture is worth a thousand words.
Rule 2: Use the word "women" as many times as possible. Many times women think a program is just for men.
Rule 3: Include beginning and ending time of the program. Women are busy and they must know the schedule!
Rule 4: Make it clear what skill level is required. Especially include beginner golfers. Women think they are "beginners" forever.
Rule 5: Convey a "social" and "fun" experience. Yes, some women golfers like competetion, but most don't.
Rule 6: Provide free rental equipment if you are starting a program for beginners.
Rule 7: Offer value.
Remember: You can use the Free Help Line to ask Nancy a question about your advertisin

=====================================================================
BEST PRACTICS TO ATTRACT AND RETAIN WOMEN GOLFERS
Want to know what makes a golf course "Women-Friendly? See

BEST PRACTICES tab on side bar and an easy to use check list.

=================================================================================
CALL TO ACTION FOR WOMEN GOLFERS: IT'S TIME FOR A CHANGE!
It's that time of year, whether north, south, east west when another "season" of women's golf begins at most golf clubs. This is your chance to get involved and make your opinions known. I get quite a few "Dear Nancy" emails that complain that their golf professionals are just not interested in increasing the number of women golfers. Don't tolerate it. There are only a handful of courses in the entire country that are so financially secure that they do not have to worry about more rounds and lessons.... and your course is probably not one of them. My advice is to form a small group of about three women that other women respect and take your grievances "higher." Yes, go over the head of the golf pro to the manager of club president. If you don't have a women's golf group helping plan tournaments, this is the year to start one - officially or unofficially. Read my article "Advice to Women Golfers" (find it on the side bar under "Articles.") And also look at the
"Best Practice List" and share it with your golf professional and other women golfers.
==============================================================================================