CONGRATULATIONS TO SUZY WHALEY WHO IS RUNNING FOR SECRETARY OF THE PGA OF AMERICA. SUZY WOULD BE THE FIRST FEMALE OFFICER OF THE PGA OF AMERICA.
Shamefully, for many years, no women served on the PGA of America's Board of Directors - the governing body of the PGA of America.
But, there are some signs of change. In 2013, Dottie Pepper, was named to the Board. She joins Suzy Whaley who became the second women to join the Board. Suzy was elected from her Connecticut PGA division - quite an honor in itself since she was elected from the 141-member (mostly male) Connecticut division. The PGA Board of Directors is composed of the association's President, Vice President, Secretary, Honorary President and 17 Directors. The directors include representatives from each of the PGA's 41 Districts, two Independent Directors and a Player Director of the PGA Tour. With Suzy and Dottie on the Board, there are now two women out of the 17 positions. More context: There are about 900 female PGA Professionals out the 27,000 PGA Professionals. This year, is Suzy Whaley's last year on the Board and so it is the perfect time for her to become an officer of the Board. The position of Secretary historically is followed by the nomination as Vice President and then President. It would be history-making, if just as the PGA celebrates its 100th anniversary it does it by accepting a female President. Nothing would send a message to all the women in the world that golf is infact a game for women to enjoy as well as men.

_______________________________________________________________________________________________________________________
NANCY BERKLEY ADDRESSED OVER 400 MEMBERS OF THE PGA CAROLINA SECTION AT ITS ANNUAL CONFERENCE: FEBRUARY 17, 2014, IN GREENSBORO, NC. MESSAGE: THE PGA OF AMERICA HOLDS THE KEY FOR GROWING THE GAME IN THE U.S. ESPECIALLY FOR WOMEN GOLFERS. A COPY OF THE PRESENTATION CAN BE FOUND ON THE "CPGA" TAB.
_____________________________________________________________________________________________________________
HOW MANY GOLFERS IN THE U.S?
NEWS!! The National Golf Foundation recently released its 2012 golf participation report for U.S. golfers.
The NGF, a major golf industry association located in Jupiter, Florida, releases statistics for golfers and rounds played among the many topics it reports on. Below is a table of golfers for the year ending 2012 based on historic NGF reports. A quick glance shows that the number of golfers in the U.S. is at an all time low!! (We will not know if and how the industry recovered in 2013 for at least another year!).
Working through the figures, I was able to break down the player statistics for both adult and junior women and male golfers. The bad news is that the number of adult female golfers in 2012 dropped significantly over 2011. The lowest number if the past fifteen years. In the down-economy of 2012, perhaps more women took additional jobs or just cut down on discretionary leisure spending.
On the brighter side, data-gathering companies have reported more women including beginning women golfers appear to be playing more rounds. Jim Koppenhaver of Pellucid reported at his annual 2014 PGA Merchandise Show - State of the Inidustry report that the increasing number of rounds by women is a bright spot in the golf participation landscape.
My Observations of the NGF numbers: Overall, the total number of ADULT golfers decreased slightly in 2012 over 2011. That's not good news. However, the number of Junior golfers increased and that could be good news for those with patience. The NGF also reported that the number of rounds by what are considered "avid" golfers decreased. The 60 and 70-year olds are playing less, which should not be a surprise to anyone! The NGF refers to those as "lost" golfers.
There also appears to be more adult "beginners" coming into the game. And of the beginners (including both adult and junior golfers) 32% of the beginner golfers are women. Based on my records, that is historically a higher number than in the past. Congratulations goes to the industry which has recognized (too slowly perhaps) that women golfers can be best customers if treated properly.
Also, the NGF reports that the number of "occasional" golfers (three or less rounds a year) increased slightly over last year. And in that category, 23% are female golfers. That is also a higher number than in the past. It may be that the industry's effort to make the game a friendlier and easier and welcoming game for women is paying off.
WHAT DO YOU THINK OF THESE NUMBERS?
| | | | | | | | | | | | | | | | |
| --- | --- | --- | --- | --- | --- | --- | --- | --- | --- | --- | --- | --- | --- | --- | --- |
| ALL numbers in millions | 1998 | 1999 | 2000 | 2001 | 2002 | 2003 | 2004 | 2005 | 2006 | 2007 | 2008 | 2009 | 2010 | 2011 | 2012 |
| Adult Female 18+ | 4.7 | 4.4 | 4.9 | 6.3 | 5.6 | 6.4 | 6.1 | 6.3 | 6.5 | 6.0 | 5.2 | 4.8 | 5.4 | 5.1 | 4.4 |
| Adult Male 18+ | 18.4 | 18.9 | 20.9 | 20.2 | 20.4 | 20.6 | 19.7 | 19.8 | 19.7 | 20.1 | 20.5 | 19.6 | 18.2 | 18.2 | 18.2 |
| Total Adults | 23.1 | 23.3 | 25.8 | 26.5 | 26 | 27 | 25.8 | 26.1 | 26.2 | 26.1 | 25.7 | 24.4 | 23.6 | 23.3 | 22.6 |
| | | | | | | | | | | | | | | | |
| Girls ages 6-17 | 0.5 | 0.4 | 0.4 | 0.6 | 0.7 | 0.7 | 0.8 | 0.7 | 0.6 | 0.7 | 0.6 | 0.6 | 0.6 | 0.5 | 0.6 |
| Boys ages 6-17 | 2.6 | 2.4 | 2.5 | 2.8 | 3.2 | 2.9 | 3.4 | 3.2 | 3.0 | 2.8 | 2.3 | 2.1 | 1.9 | 1.8 | 2.0 |
| Total Juniors | 3.1 | 2.8 | 2.9 | 3.4 | 3.9 | 3.6 | 4.2 | 3.9 | 3.6 | 3.5 | 2.9 | 2.7 | 2.5 | 2.4 | 2.7 |
| | | | | | | | | | | | | | | | |
| Total Golfers | 26.1 | 26.1 | 29 | 29.8 | 29.9 | 30.6 | 29.8 | 30.0 | 29.8 | 29.5 | 28.6 | 27.1 | 26.1 | 25.7 | 25.3 |
==============================================================================================================
See: LPGA Season Recap: The Whan Supremacy. www.cybergolf.com/womensgolf. It's not that Mike Whan, Commissioner of the LPGA for the last four years looks like Matt Damon of "The Bourne Supremacy", it's that they share that magic combination of the finding the right strategy and following through on the game plan. The LPGA was in trouble four years ago. Now the LPGA is finding success with its global strategy. Read about it. AND read about the changes being made to the CME Titleholders, the LPGA's end-of-season titleholders event. see www.lpga.com
------------------------------------------------------------------------------------------------------------------------------
"Titleist ProV1" a new golf ball for women!! That's news.
I've said it many times: Golf is not just a man's game. But all the ads and endorsements for Titleist ProV1 just featured men. So as a matter of principle, I never used the Titleist ProVI. Although many women like the feeling of hitting one of the "softer" balls designed for slower swing speeds, I actually like the feel of a hard ball. Finally, this summer Titleist quietly announced a limited edition of its ProV1® golf ball with "Titleist" side stamp and number in pink. If Titleist wanted to show that golf is just not a man's game, they landed on a good marketing program with this limited edition Titleist although they did zero in the way of advertising it! It's my new favorite golf ball. The word is that the idea came from Bubba Watson and a portion of the proceeds of sales will go to the charity that Bubba and Ping set up. I hope that Titlelist decides to continue manufacturing the pink Pro V1 as a permanent part of its line.
_________________________________________________________________________________
GENDER DISCRIMINATION -- Is it holding back women from the game?
Are women treated fairly and legally on the golf course? A warning to private clubs that they must stay "private" under state law in order to maintain gender-based tee times and events.
Gender Discrimination is in the news again.. and it's not about Augusta. Recently, a husband and wife jointly sued the Plainfield Country Club in New Jersey because prime tee times were not open to both men and women. A major issue will be whether the Plainfield Country Club which considers itself a "private club" and a recognized PGA Tour venue is in fact a private club. The plaintiffs argue that because Plainfield holds major televised tournaments and because they have one nine-hole course open to the public, they are a public club and subject to the anti-discrimination laws of New Jersey. That would require that there be no gender-based tee times. Would it still be okay to have women and men's tee times during the week? Could there be special group golf lessons and clinics just for women? This is a case to watch.
The United States Golf Association (USGA) conducts both the US Open and the US Women's Open. Historically, although the US Open appears to be open to women as well as men, I decided to check it out. A female has never qualified or tried to qualify for the U.S.Open. That made me ask: Is the Open really "open" to female golfers?? See my article about gender discrimination and gender opportunity.The dilemma of providing an environment where women are encouraged to learn and play the game without feeling intimidated is at the core of the dilemma. See: www.cybergolf.com/womensgolf for my my June 5, 2013 article titled: "Gender Discrimination in Golf - Heads Up."
_______________________________________________________________________________________
DO YOU WISH THERE WAS A MAGAZINE JUST ABOUT WOMEN GOLFERS AND WHAT THEY ARE DOING?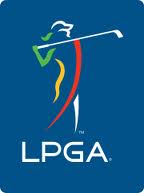 TO KEEP UP WITH WHAT'S GOING ON WITH THE LPGA, REGISTER FOR THE FREE LPGA WEEKLY E-NEWSLETTER. GO TO the www.lpga.com website to register.
AND IF YOUAND IF YOU ARE INTERESTED IN THE LPGA-USGA GIRLS GOLF PROGRAM, CLICK THIS PAGE FOR THE GIRLS GOLFNEWSLETTER.
http://www.lpga.com/girls-golf/girls-golf-landing-page.aspx
____________________________________________________________________________________________________________________________
Thanks to the National Golf Course Owners Association for their sponsorship of the 2013 "Take Your Daughter to the Course Week
The National Golf Course Owners Association's Take Your Daughter to the Course Week encourages family bonding over a favorite past time while helping close the gender gap between the number of boys and girls playing the game. This was the thirteenth annual Take Your Daughter to the Course Week and was part of the Play Golf America's July Family Golf Month promotion.
"Junior golfers are more likely to take up the game if at least one parent plays," says Mike Hughes, CEO of the NGCOA. "So we encouragde moms and dads to bring their young golfers to the course to introduce them to the game of a lifetime." Over 1000 golf facilities hosted Take Your Daughter activities. A list of this year's participating courses can be found at www.playgolfamerica.com. For more information, visit www.ngcoa.org or www.playgolfamerica.com.
About the NGCOA
The National Golf Course Owners Association is the leading authority on the business of golf course ownership and management. The Association represents the key decision makers with ultimate responsibility for golf courses throughout the world. Through advocacy, information resources, purchasing programs and networking opportunities, the NGCOA helps golf course owners and operators run more successful businesses. For more information, visit www.ngcoa.org.
__________________________________________________________________________________________________________________________
Advice to Adults Taking Kids to Golf Tournaments: Observations of the 2012 U.S. Open at the Olympic Club. It's about Youth and the Future of the Game. click www.cybergolf.com/womensgolf Here's the photo of me with my two grandsons, Coby and Alex at the Open. We spent about four hours there (including lunch) -- that's about the limit for a 9 year-old and 7 year-old. But we saw and experienced five essential events at the Open that will keepthe boys coming back to the game and to tournaments. A reminder that at most golf tournaments, children and juniors under the age of 17 are admitted free when accompanied by an adult ticket-holder.
_____________________________________________________________________________________________________________
DO YOU UNDERSTAND THE PENALTIES FOR SLOW PLAY IN THE LPGA, PGA AND USGA TOURNAMENTS? TAKE MY SIMPLE TRUE/FALSE TEST. Then you will understand what happened in the semi-final match of the LPGA Sybase Championship on May 20, 2012 between Morgan Pressel and Azahara Munoz.FALLOUT FROM THE MASTERS. see www.cybergolf.com/womensgolf
____________________________________________________________________________________________________
"Can Women Have It All?" has received a lot of attention sine the recent article by Anne-Marie Slaughter in the "Atlantic Monthly" magazine. It's about the work-family-life balance and it's not a new topic for me, but one always worth discussing. Ms. Slaughter found that she couldn't have it all and left her high-powered and demanding position in Washington D.C. to spend more time with her family. That's "ok." But the article reminded me of the Augusta National situation and the following article that I had written.
___________________________________________________________________________________________________________
Winners and Losers of the 2012 Masters Included IBM CEO Rometty -- By Nancy Berkley (the following article appeared on www.cybergolf.com/womensgolf on April 9, 2012:
________________________________________________________________________________________
WOMEN'S GOLF & BREAST CANCER - WHAT CHARITY TO SPONSOR? KOMEN OR SOMETHING ELSE?. SEE MY ARTICLE ON www.cybergolf.com/womensgolf (or just google: "Komen" and "golf")
It's that time of year when courses in the South begin their plans for next seasoon and courses in the North start the season. Sure to be a topic is the "charity" tournament that many women's associations at clubs sponsor in support of breast cancer research and treatment. The announcement by the Susan G. Komen Foundation regarding its support of Planned Parenthood's breast cancer detection programs made some courses rethink their designated charity. The fallout is that women are considering charities other than the Komen Foundation for their breast cancer charity golf tournaments. The above article and an earlier article ("More Choices for the Cure") are both on cybergolf.com/womensgolf and offer a broad survey of charities aimed at funding breast cancer research, detection, treatment, and providing educational information. The LPGA led the way in 1992 when it became the first professional golf association to officially sponsor a charity -- the Susan G. Komen Foundation. I have no doubt that women golfers will continue to follow the lead of the LPGA and support organizations and charities who seek the cause, treatment and cure of breast cancer.
________________________________________________________________________________________________